Our offer
Freeze-dried fruits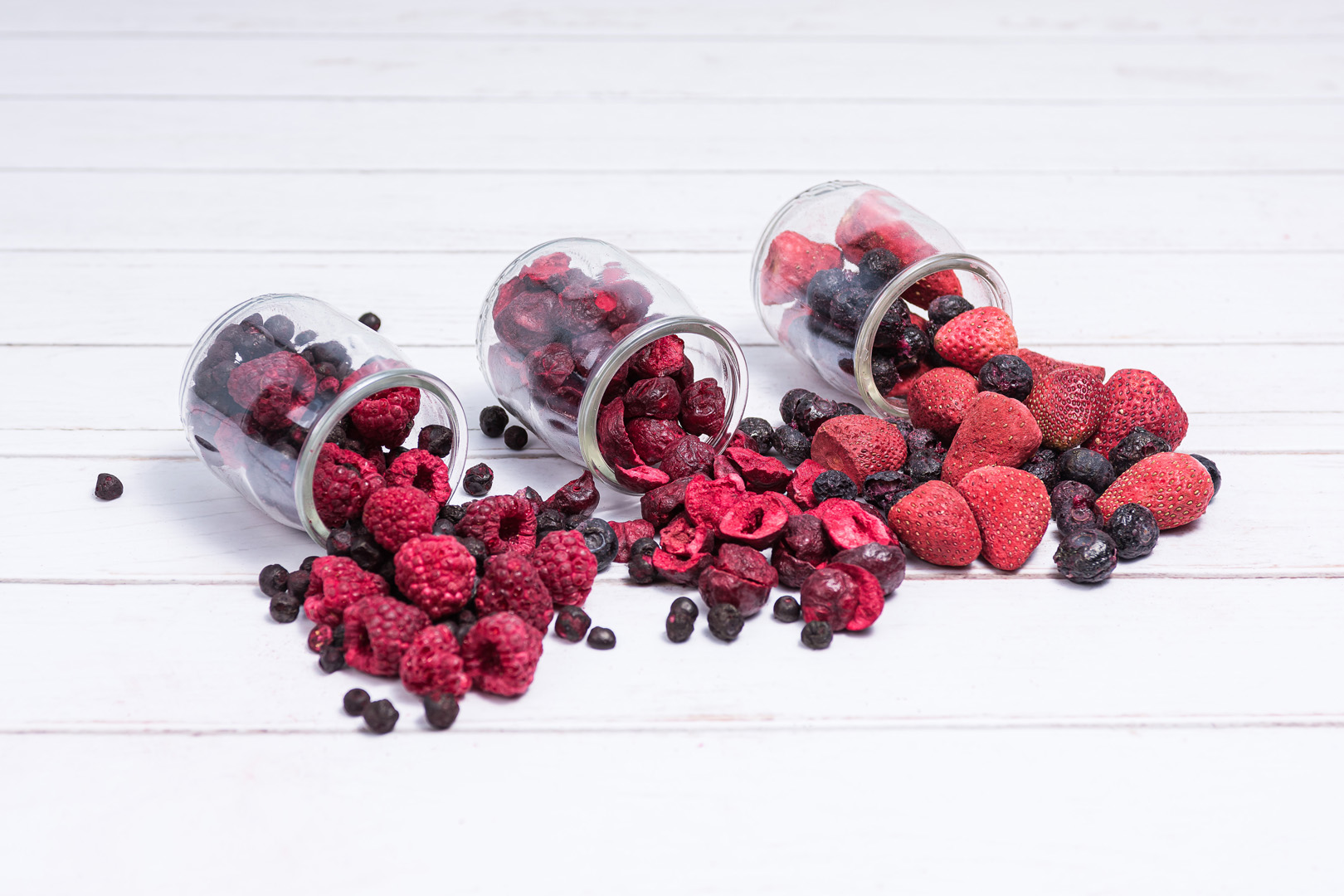 Did you know that…
the first freeze-drying we know about appeared in the 13th century? At that time, the people of the Andes preserved their vegetables in this way.
However, science did not develop this brilliant process until the 20th century. Now, thanks to the state of art production devices, technical equipment and skilled staff, we can provide you with excellent quality of freeze-dried fruit.
The most popular freeze-dried fruits are strawberries, raspberries, currants, pineapple. The freeze-drying process can be used also for many other products, such as:
vegetables, herbs, mushrooms, meat, pasta and much more.
Freeze-dried fruit is available as:
whole fruits
cubes
slices
halves
powders
Application:
muesli
muesli bars
desserts (jelly, puddings)
fruit chips
tea
milk products
baby food
confectionery
Is freeze drying a process of food preservation worth attention, even better than traditional drying? Definitely yes! Freeze-dried products do not lose any nutritional value and retain their natural taste.
Find out about it and try our freeze-dried fruit!
CONTACT
We kindly invite you to cooperation!
ul. Dulębów 46
24-150 Nałęczów
Chłodnia LST-Polska
ul. Przemysłowa 50A
24-200 Bełżyce
CALL US
tel. +48 (81) 517-37-63
fax: +48 (81) 517-26-15
VISIT US
Przemysłowa 50a, 24-200 Bełżyce